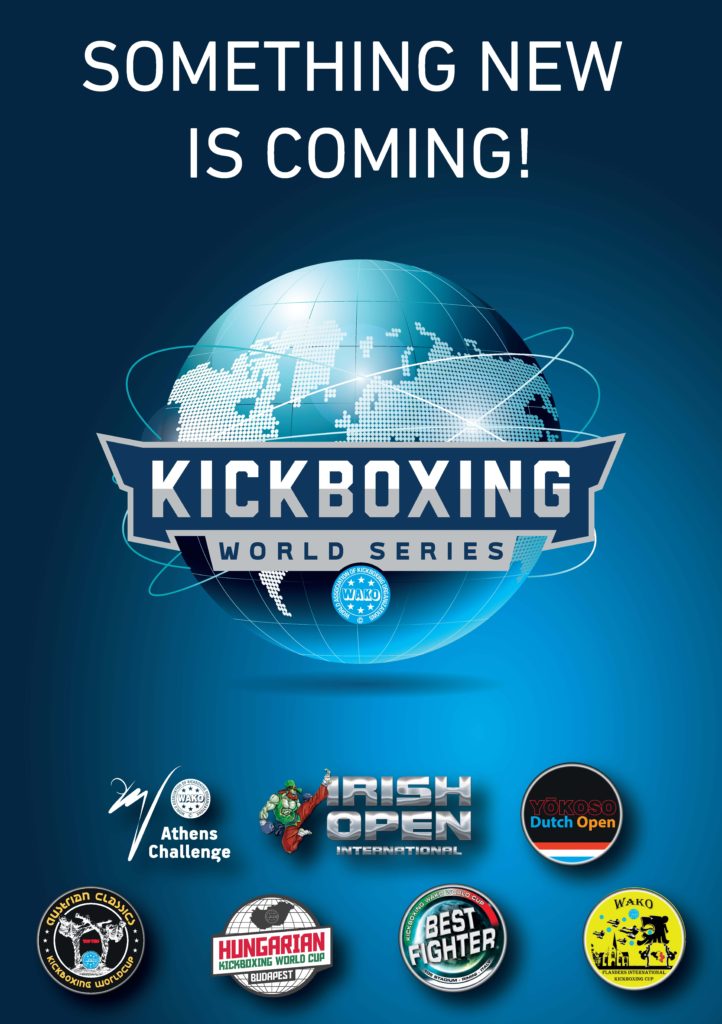 Dear Coach/Dear Friend,
I am delighted to inform you that The Yokoso Dutch Open will be part of the next evolution in the sport of Kickboxing as briefly advertised in 2016 to all WAKO members. The Kickboxing World Series will be the biggest league and competition circuit in the World of Kickboxing today.
Created under the collective banner Together with WAKO IF. It is a series of world-class competitions which are recognized and supported by the World Governing Body of Sport.
The aim of the competitions is to bring world-class competitors together in one place. The best Kickboxing fighters in the senior categories participate in a series of tournaments throughout the year to ultimately determine, through defined, transparent and clear rankings achieved at each KWS tournament, With a overall Grand Winner being crowned annually and receiveing the coveted title of KWS Champion 2017 and a share of the cash prize estimated to be €15,000
The project initially comprises of seven competitions yearly and in the disciples of Senior Point Fighting and Ring sports, but may expand beyond this in 2018/19. But initially this is the concept and events. It is the first time that tournament promoters with the support of WAKO consolidate tournaments with a central prize money prize for the winners and additionally crowning the Kickboxing World Series Champion annually, with a significant cash award.
This new programme will automatically raise the profile and opportunities for Athletes to receive international recognition and reward and Kickboxing for the first time in History will have an integrated tournament ranking profile connecting its members who participate in these premium events.
John Engelhardt
Organiser of the Yokoso Dutch Open
Alex Engelhardt
World Series Event Promoters
Yokoso Dutch Open